Social
How to Change Snapchat Username?
[simple and easy]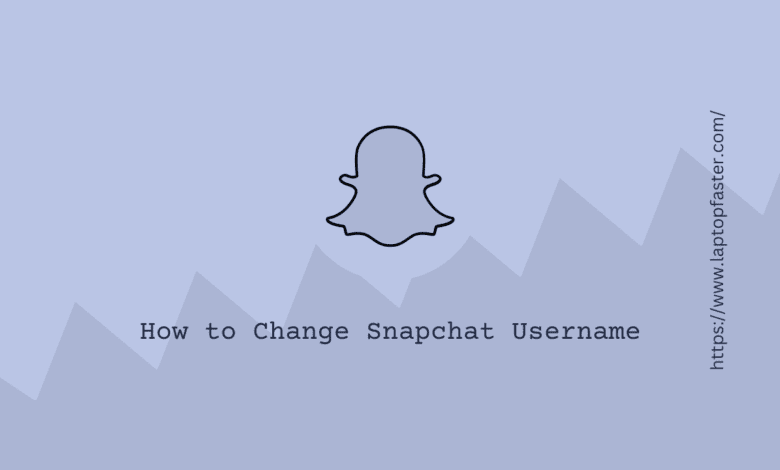 Social networking sites have totally changed the way that we live in the present realm. With the evolution of the favored social media and messaging platforms, it's become easy for communicating with others. Among them, Snapchat will definitely take a position.
Nowadays we all use Snapchat to communicate with our friends and family. In Snapchat, the users are represented by their usernames. For this reason, we usually want a fancy beautiful username.
But, somehow we make some mistakes while creating our Snapchat account and got an ugly username. If you also want to change your Snapchat username, you are in the right place. In this article, I will show you How to Change your Snapchat Username.
How to Change Snapchat Username?
Changing the username on Snapchat is quite difficult for security reasons. Here we have discussed some methods that you can follow to make your task easy and effective to do. So let's get started:
Change Snapchat Username by Changing Display Name
This is the first method of our list to cleverly change Snapchat usernames. To change your Snapchat username by changing your Snapchat display name, follow the steps given below:
Open your Snapchat.
Then select your profile/Bitmoji icon in the upper-left corner of the screen.
Select the Settings icon in the upper-right corner of the screen to go to your Settings.
Here you have to select your Name.
Enter a new display name in the Name box to change it.
Now tap Save this step will save the name that you have changed.
The name that you have saved in the Name field will appear in your friends' chats and stories instead of your username.
Change Snapchat Username With an email
This is the second method of our article for you. With this method, you can simply change your Snapchat Username with a different email address. For this, you have to just follow the below steps:
First, sign into your Snapchat account.
Now head to settings and scroll down for the sign-out option.
Now tap on the sign-out.
Now select the signup option and fill in the asked details but use a special email address from the one with the present Snapchat account.
Now, step back and head to your profile, and tap on the add friends option.
Then, wait for a while after tapping the Continue button.
Click on the OK button and enable Snapchat so that Snapchat can get access to your contacts.
Here login to your previous Snapchat account and head to its profile.
Tap on the My friend's option and choose users then their username will appear on the popup screen.
Add your remaining friends.
Now, again you have to check in to your new account, then add different accounts or add your username.
Once you're wiped out fix these necessary changes. Now you'll be able to permanently delete the old account.
Change Snapchat Username With Snapchat ++
This method is Third on our list. In this method, you have to use Snapchat++ to Change your Snapchat Username. So follow the steps below:
If you're using an iOS device then head to Settings, then tap on General and confirm Wifi or cellular data is on. This step has nothing to try to do with Android users.
After that, search and tap on smmsky. co.
Now, search for Snapchat.
An option of Snapchat++ will appear on the screen.
Tap thereon to start out and wait for some minutes.
This app requires you to download some unnecessary applications and run them for about 30 seconds then Snapchat is going to be downloaded this needs downloading some unnecessary applications.
Run it for a short time, about 30 seconds, or do anything to do to meet the requirements, and Snapchat ++ will download.
Open and log into your Snapchat ++ account and therefore the choice to change your username is going to be available to you.
Change Snapchat Username With a New Snapchat Account
This is the last method on our list for you. You have to manually add your friends to your new account. Before proceeding first save the information of your friend so that you'll again add them. The steps are:
Open Snapchat.
Select Chat and choose the New Chat icon located in the upper-right corner.
Scroll to All or any to look at your friends in alphabetical order. Write down each name or take a screenshot of the list.
Select the X within the upper-right corner to cancel the New Chat.
Search for the primary friend in your list by typing their name within the search field at the highest of the screen.
Write down the username that appears under their Display Name. Repeat #4 to seek out all of your friends' usernames.
Select the X within the search bar to exit the search. Select your profile/Bitmoji icon then choose the gear icon within the upper-right corner to access Settings.
Select Log out at the rock bottom of the Settings list, and ensure that you simply want to sign off of your account.
Select Sign up to make a replacement account together with your new username.
After you complete the account setup process for your new account, select the magnifying glass icon to look for your friends' usernames. Select Add to add them.
Finish Line
Friends this was a complete guide on How to Change your Snapchat Username. Hope this guide will help you with the methods.
If you face any problems while you follow these methods that we had told you in our article then please don't feel uncomfortable informing us.
You can inform us in the comment section. We will try our level best to answer your questions.
If you like this article then share it with your friends and let them know about it…